Membership.
A small group of like-minded golfers. A course that's accessible when you want it to be. Incredible dining in a clubhouse that is pure Muskoka. A level of service and professionalism provided in an atmosphere of comfort, with outgoing staff catering to the needs of members.
A truly private club.
That's what Port Carling offers our members. That means no outside events, easy access to the tee and to dining, and a refined, elegant course that is always in impeccable condition. It means wonderfully paced rounds played with friends when you want to tee it up, or having a great steak in our stunning dining room on a Friday night spent with friends.
One vision.
Commitment—that's at the heart of the ownership of Port Carling. Since acquiring Port Carling in 2007, Michael DeGroote has committed to making the club the best in the Muskoka market, and among the top private facilities anywhere in Canada. He's done that by elevating the course, the clubhouse, and perhaps most importantly, the member experience, by constant reinvestment in facilities and staff.

Long a fan of the property, Michael began enhancing the facilities soon after purchasing Port Carling, first by having golf architect Thomas McBroom renovate the golf course, and later by continually making improvements, whether it was to the greens (resodded in 2008), or to new tee decks and bunker renovations.

But beyond the golf course, Michael's goal is to make Port Carling a true members-first club. That means no outside play aside from guests of members, and elevating the dining facilities by offering elegant food prepared by the best chefs, and matching them with one of the best wine cellars anywhere. Whether you're tucking into a pizza on the recently expanded outdoor deck, or dining with friends in the dining room, you'll immediately recognize the club's commitment to refined dining.

And Michael isn't finished at Port Carling, always looking for the next opportunity to elevate the member experience. As a member of Port Carling, you'll witness Michael's commitment firsthand.
Your complete club.
Arriving at the club, you'll be greeted by our friendly staff at our unique welcome bar. It is small touches like this that set Port Carling apart and showcase our emphasis on details and service.

With a Top 100 golf course, unparalleled access to the tee, and terrific dining and amenities, Port Carling has few rivals in the Muskoka market.

The goal of Port Carling is to be more than just a golf club. With a fitness facility that allows you to work out with a trainer when you're cottaging, a short game area to hone your scoring, and a state-of-the-art warm up area, Port Carling is your complete Muskoka club.

Dining at Port Carling is a central component to our vision. Whether you're relaxing on the deck that overlooks the 9th and 18th greens and having a terrific burger and a cold beer, or enjoying a truly world-class steak and a bottle of wine in our dining room, Port Carling stands apart.

The goal is always the same—to offer members something truly exceptional, linked to our vision of providing a club that's not just the best in Muskoka, but strives to be the best in Canada.

That's the ambition we share with our members.

Click on the cover below to view our membership brochure.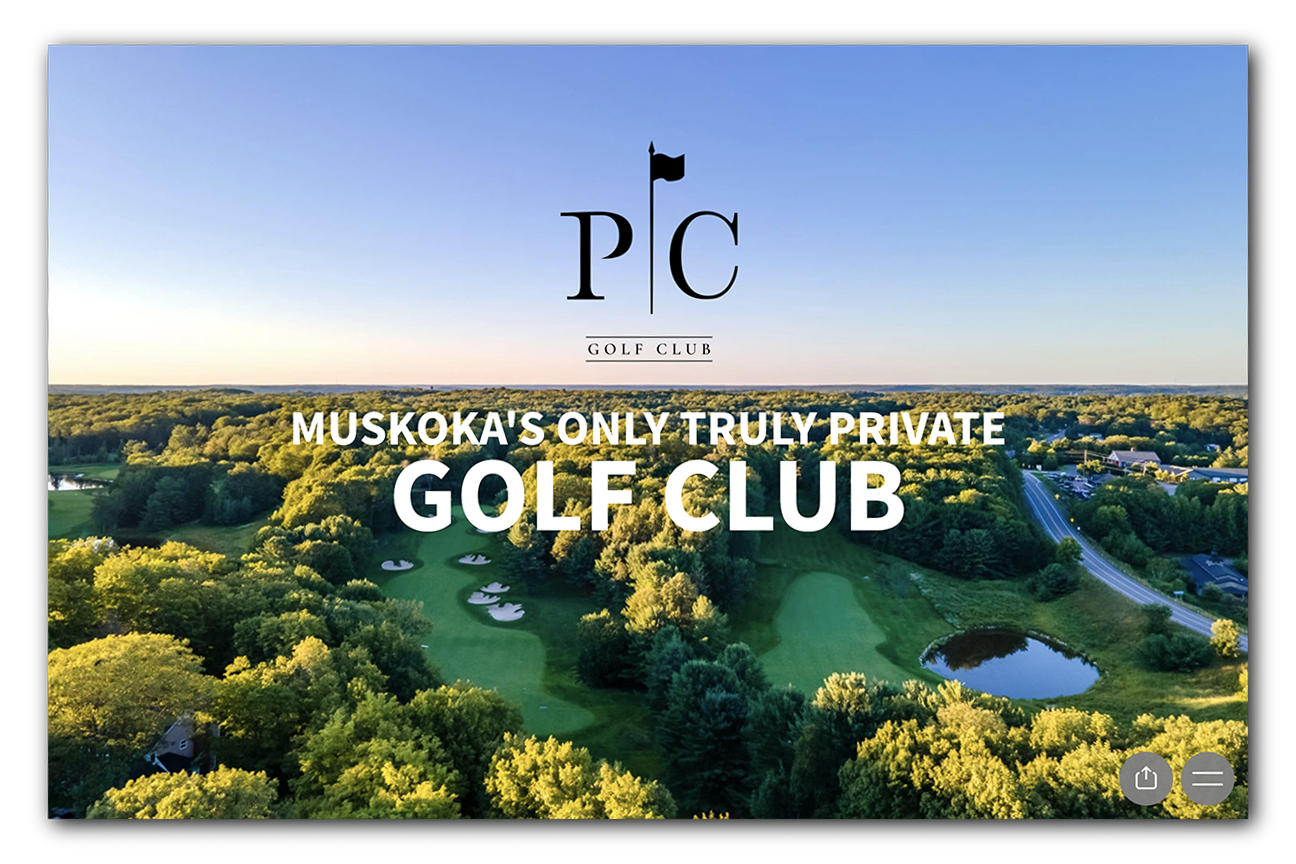 Membership Inquiry.
Submit the form below for more information.